Erotic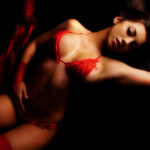 Erotic massage and gentle touches of sexy-girl handles are a great way for men to remove the negative emotions accumulated during the day. Our masseuses will help to relax as much as possible, and this is a plus in real relationships. It will be easy for you to meet, seduce and amaze your partner!
massage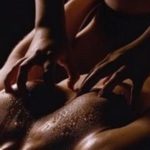 We have many clients who often come to us after work … and they are very satisfied. We do top-level massage. If a shy person looked into us, we will first establish trust with him, completely relax all the muscles of the body, and only then immerse him in a world of bliss and bliss.
extravaganza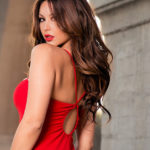 The erotic massage salon "Erotic House" invites you to visit the salon and get the maximum pleasure of an eromatherapy, in which the highest point of pleasure is achieved without sex. We promise – individual satisfaction of your desires.
extraordinary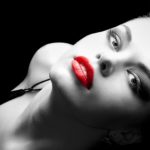 Erotic massage Kiev is a modern kind of adult leisure, which combines the eastern technique of body ownership and temptation with the modern art of seduction. Get a comprehensive understanding of what erotic massage is, you can only use the services of our salon.
sensations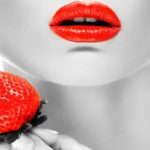 The art of satisfying both the male body and the tired of everyday problems of the mind – this is what the girls of our salon aspire to. For us it is important not only that the guest receive physical relief from the chosen program. Salon «Erotic House» aims to create ideal conditions V.I.P. level for complex rest.
Erotic massage from experienced masseuses
In our salon an erotic massage Kiev will be performed by an experienced masseuse – a master of her craft. It will lift your spirits and tell you exactly the type of massage that will bring maximum benefit to your body and will have a positive impact not only on physical but also on mental strength. Diligent masseuses will work in detail with each muscle of your body and perform high-quality sex massage at the highest level. An amazing atmosphere of harmony and comfort awaits you, romantic and quiet music and complete relaxation. Our masseuse girls will be the best way for you to get into the world of peace, tranquility, comfort and positive energy. You will achieve perfect relaxation in just a few minutes. You will relax under the caresses of a nice and experienced masseuse with a beautiful flexible body. Essential oils for massage, flame and glare of candles, a romantic melody will raise your spirits and enhance the exhilarating ecstasy.
Exclusive in Kiev: a fascinating show – erotic massage
When was the last time you visited an erotic massage salon in Kiev? The point is that today the Kiev salon of erotic massage can pleasantly surprise with a novelty – an exclusive show that harmoniously complements the beneficial effects of aroma and manual therapy. As well as the world famous cabaret and variety show, a good erotic massage salon in Kiev cares a lot about the content and aesthetics of the services it offers. After all, erotic massage is not only manual art. Erotic massage has dozens of varieties, affects all points of our body, including activates the work of the brain. It's very simple: when you watch a decent show, certain hormones are released in your body, which have a beneficial effect on the body's vital activity. And we know this well. That is why both experienced practitioners and show directors who teach the staff to influence the client are invited to our erotic massage salon. Erotic massage Kiev, properly connected with the show program – this is the exclusive one for which all the concert halls of the world are fighting. But the fact is that they cannot provide a variety of clients with variety all the time, the way it happens in an erotic massage salon. And there is no secret here – it's just that when you come to our salon and choose a program, even if the next time you prefer it, it will be executed in a completely different aesthetics. And even if the performers are the same, they are constantly improving their skills. This is the principle of our erotic massage salon: every day the show should be new. And, since Kiev is a true metropolis, in which the level of demand for a quality show is high, we are constantly looking for new participants and directors to satisfy the thirst for new sensations of salon customers.
All the pleasures of the massage
Our salon will help you find a cozy corner where you can relax your body and soul and put your thoughts in order, as well as get pleasure and complete satisfaction. Try with us all the charm of massage, and you will get a full range of pleasure. Comfortable setting VIP lounge, where there is twilight, quiet music and a nymph, with which you feel like a master and king. After such a holiday, you are guaranteed to get all your plans!
Erotic massage frees from fatigue, nervousness, stress and illness, as it relaxes like no other type of massage, frees sexual energy, replenishes the balance of vitality and energy potential.
The effectiveness of the massage depends on the pleasure of the client. That is why we select not only highly qualified masseuses who own various massage techniques, but also attractiveness and sexuality meeting aesthetic standards. After all, the purpose of massage is to fully relax and relax the client, immersing himself in the beauty of the world and sensations that he cannot find in real life. Candid fantasies – this is what we offer you with the program "Ero-Massage"! Come to us for a sensual tale, if you are tired of the prose of life …